A NEW CREATION!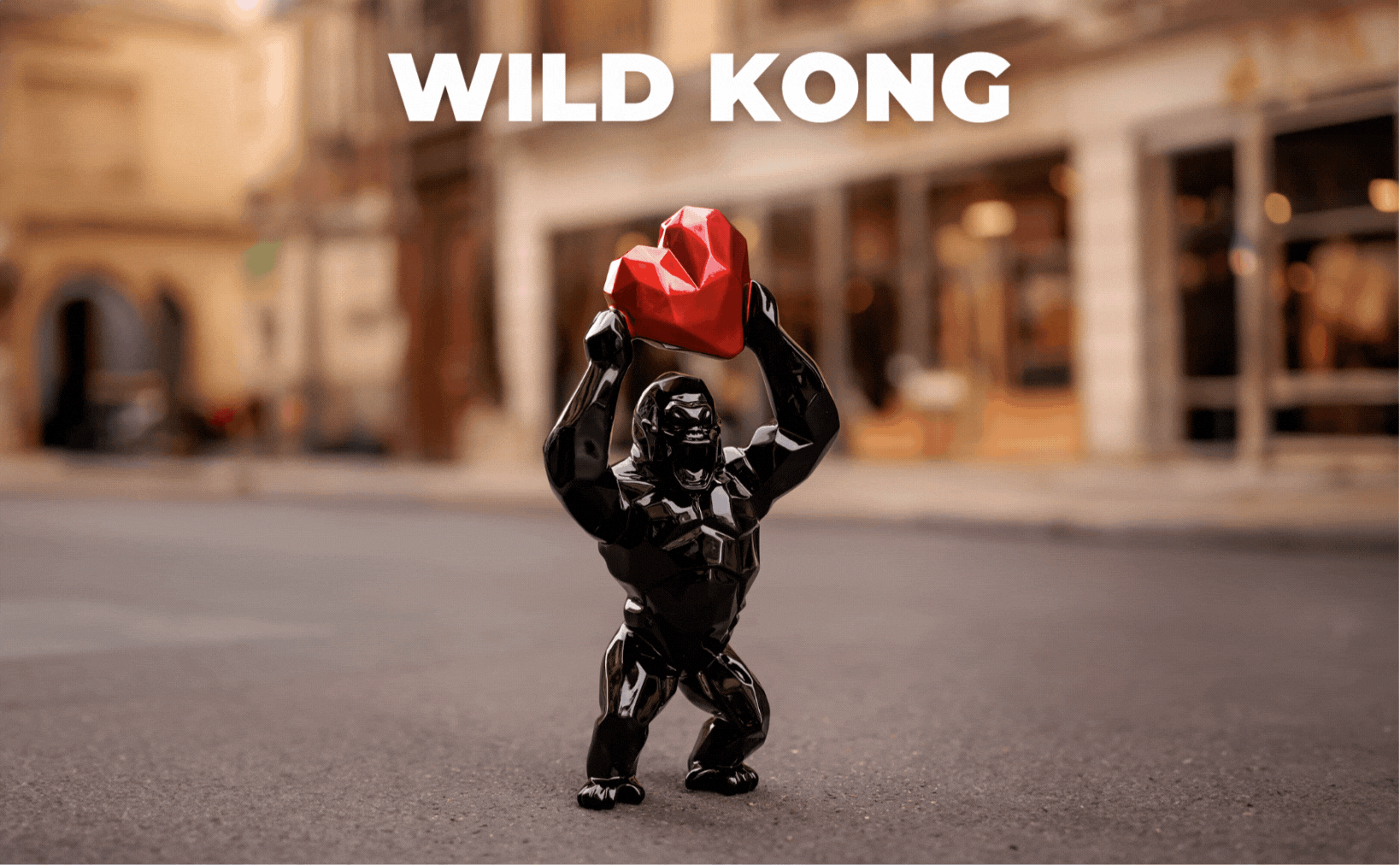 Inspired by the film King Kong, Richard Orlinski has created Kong, a generous gorilla that teaches us that between a human being and a primate, the wilder one is not the one you think.
This shiny black Kong brandishes a faceted red heart.
A heart cut like a jewel, to remind us that nothing is more precious than love.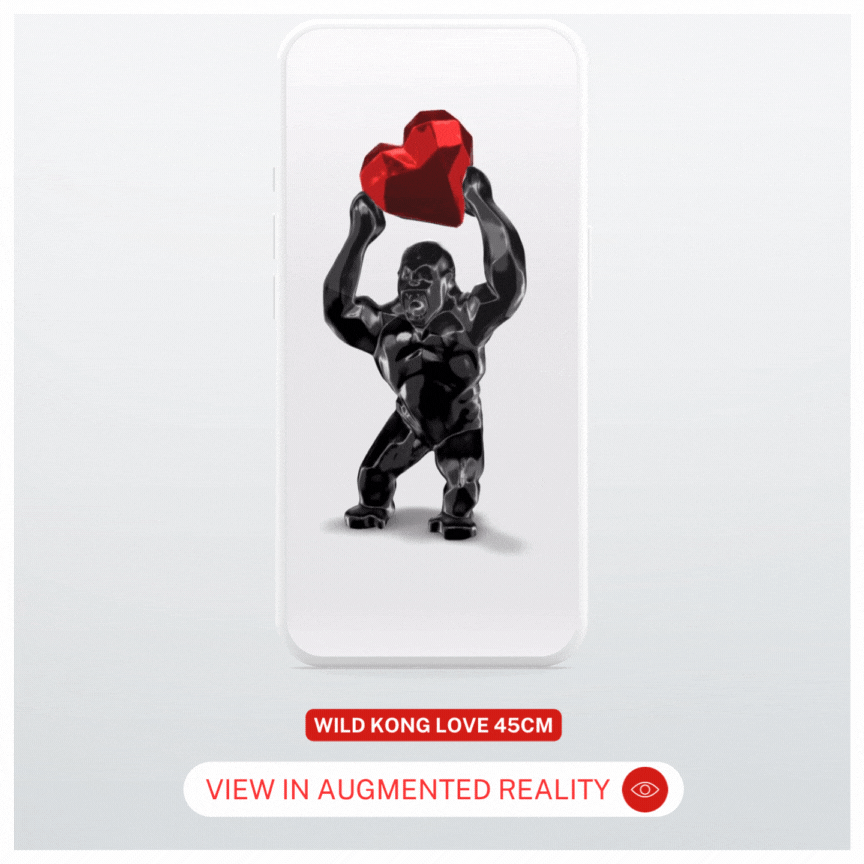 #STAYWILD