Richard Orlinski has put a new twist on Kong with a series of 105 vertical stainless steel slats sculpted with painstaking precision.
2 horizontal slats support the structure held together by invisible joints, not screws.
The artist not only uses a pioneering welding technique, but also shows a different side of the sculpture depending on our viewing angle.
He plays on solids and voids to show us a Kong that fades out to rise again, stronger, just by changing our position.
The sculpture comes to life as we move…
H. 62cm
Stainless Steel
32kg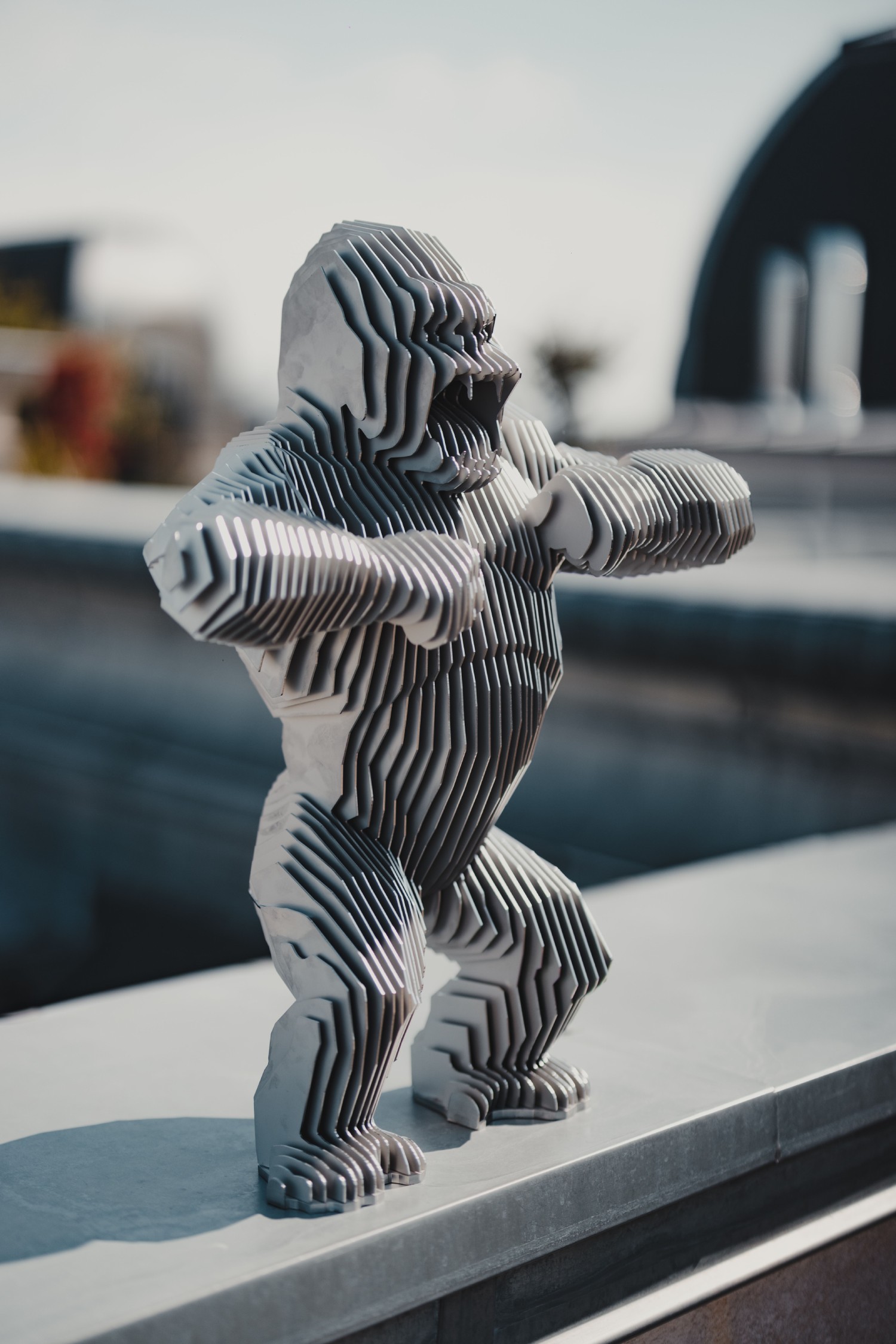 ARE YOU INTERESTED IN THIS ARTWORK?