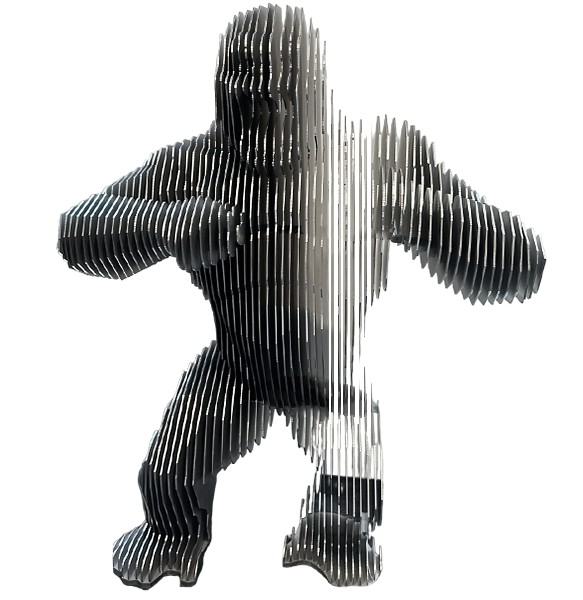 View in Augmented Reality
I add this model to my wishlist

Scan the QR code to preview this artwork at home !
This feature is available on Android and iOS devices.
Are you interested in this artwork?
Wild Kong is a signature Richard Orlinski piece. It declares itself invincible with its open mouth and fearsome teeth as it beats its chest with mighty fists. But the ferocious beast is also capable of tenderness, an allegory for the perfect man according to the artist. The piece sees the sculptor draw inspiration from an iconic film character: King Kong. Which is the most savage, man and beast? Richard Orlinski questions mankind and its innate animal nature.
We offer different variants on the site, in addition to the variants already published. For the full range of colors and materials, please contact us.
Existing dimensions
25cm / 30cm / 37cm / 52cm / 62cm / 80cm / 110cm / 150cm / 180cm / 230cm / 300cm / 500cm