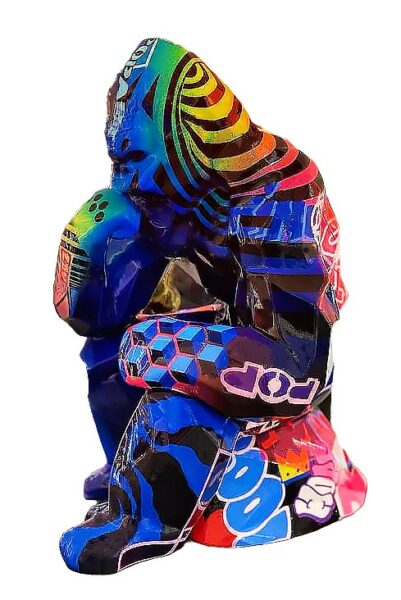 I add this model to my wishlist
Scannez le QR code pour prévisualiser cette oeuvre chez vous !
Cette fonction est disponible sur les appareils Android et IOS.
Are you interested in this artwork?
Richard Orlinski's « Born Wild » concept explores the philosophical question about the difference between man and beast. The sculptor has chosen « Wild Kong » , the most human of his animals, to embody The Thinker in tribute to Rodin. Unlike the original's overly muscular build contrasting with a thoughtful stance, the artist has played down the gorilla's physical strength to focus on its thoughtful side.
We offer different variants on the site, in addition to the variants already published. For the full range of colors and materials, please contact us.
Existing dimensions
40cm / 70cm / 110cm / 180cm
Artworks in Resin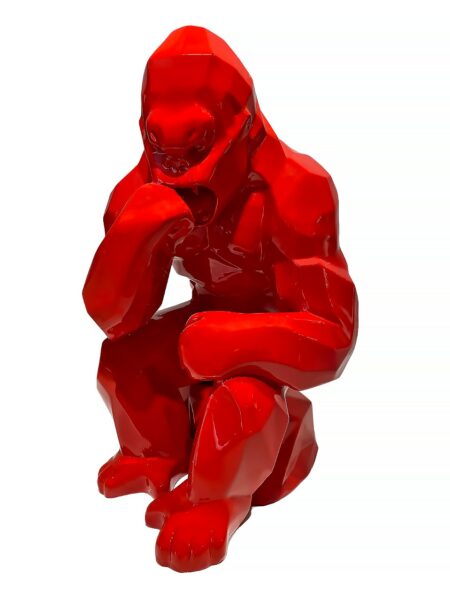 THINKER KONG
Glossy
Orlinski red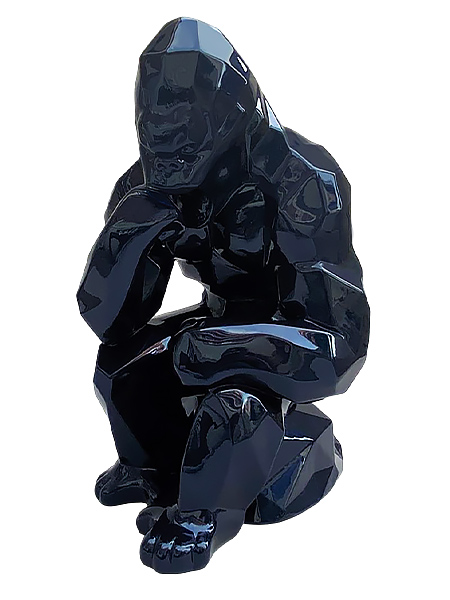 THINKER KONG
Metallic resin
Mauritius blue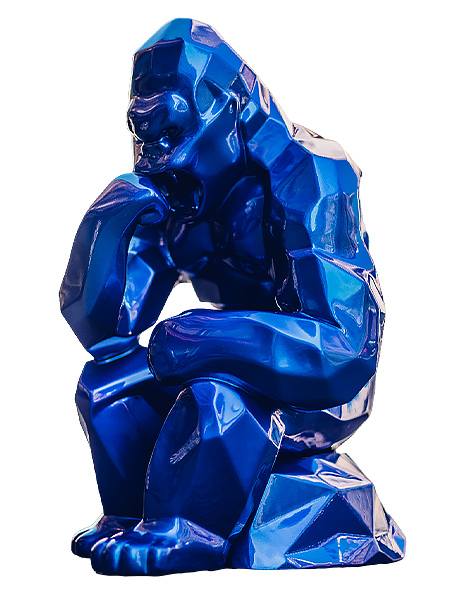 THINKER KONG
Metallic resin
Mick blue
Artworks in Resin Crackled Chrome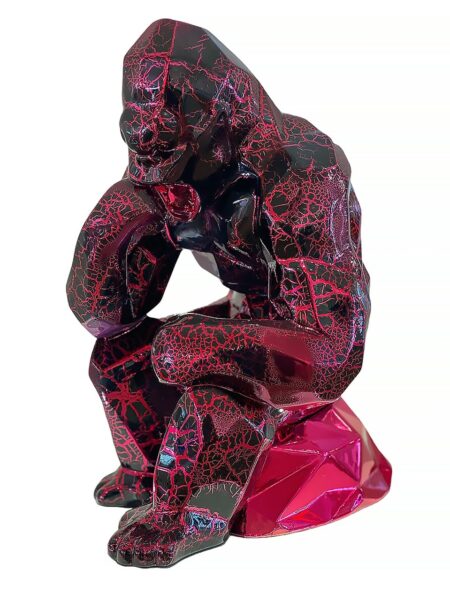 Unique piece
Artworks in Tag resin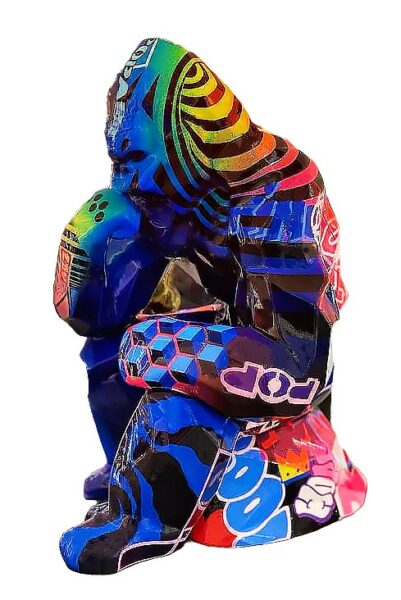 Unique piece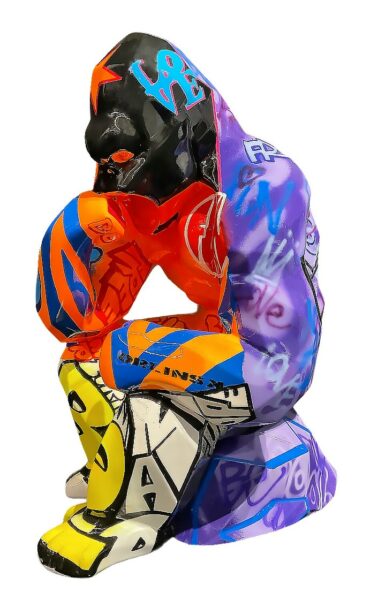 Unique piece