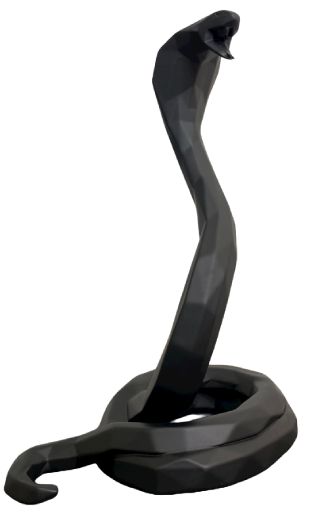 I add this model to my wishlist
Scannez le QR code pour prévisualiser cette oeuvre chez vous !
Cette fonction est disponible sur les appareils Android et IOS.
Are you interested in this artwork?
The deadliest snake has been worshipped for millennia. Its elegant undulations and dangerous venom fascinated the Egyptians, Hindus and Buddhists… among others. Richard Orlinski depicts it ready to attack with its hooded neck, tongue out, raised off the ground and its tail curled into an almost perfect circle.
We offer different variants on the site, in addition to the variants already published. For the full range of colors and materials, please contact us.
Existing dimensions
40cm / 110cm / 180cm
Artworks in Resin