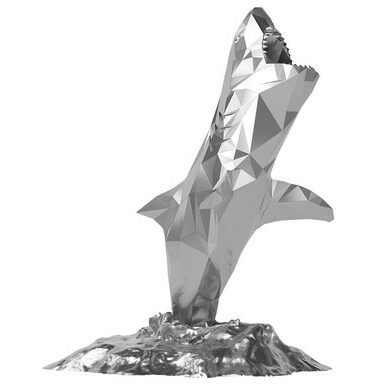 I add this model to my wishlist
Scan the QR code to preview this artwork at home !
This feature is available on Android and iOS devices.
Are you interested in this artwork?
Of all the predators, the shark is the most feared, no doubt because it dwells in the mysterious oceans of the world. Richard Orlinski transforms the violence of the dreaded shark into a sublime work of art, showing it leaping from the water, jaws open, ready to devour its prey.
We offer different variants on the site, in addition to the variants already published. For the full range of colors and materials, please contact us.
Existing dimensions
180cm / 300cm
Artworks in Aluminum