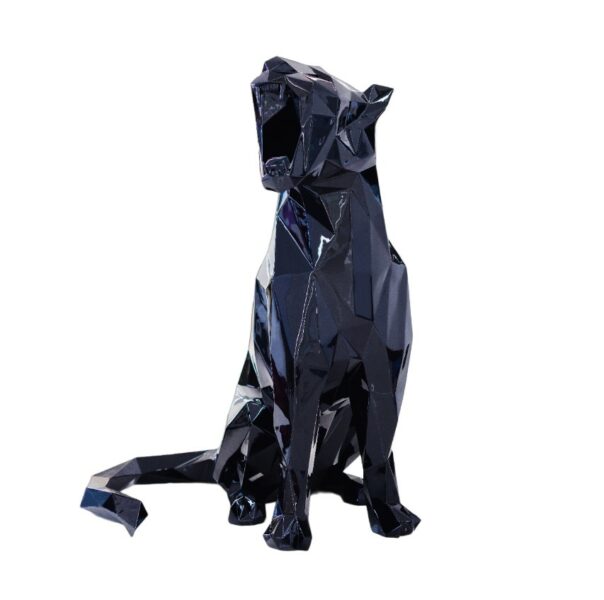 I add this model to my wishlist
Scannez le QR code pour prévisualiser cette oeuvre chez vous !
Cette fonction est disponible sur les appareils Android et IOS.
Are you interested in this artwork?
Richard Orlinski's panther may be seated but its silhouette radiates upward energy. Its raised head and jaws open to let out a mighty roar only enhance the feeling. Even sitting down, it seems to stare us down, confident in its striking beauty. Its tail curls in a perfect semi-circle around its hind legs. The curves contrast with the sharp sculpted facets adorning the tail and the rest of the body. The sculptor has changed the tempo and size of the facets to showcase the big cat's muscular body and expression. A fine-tuned play on light and shade puts each and every body part in the spotlight.
We offer different variants on the site, in addition to the variants already published. For the full range of colors and materials, please contact us.
Artworks in Resin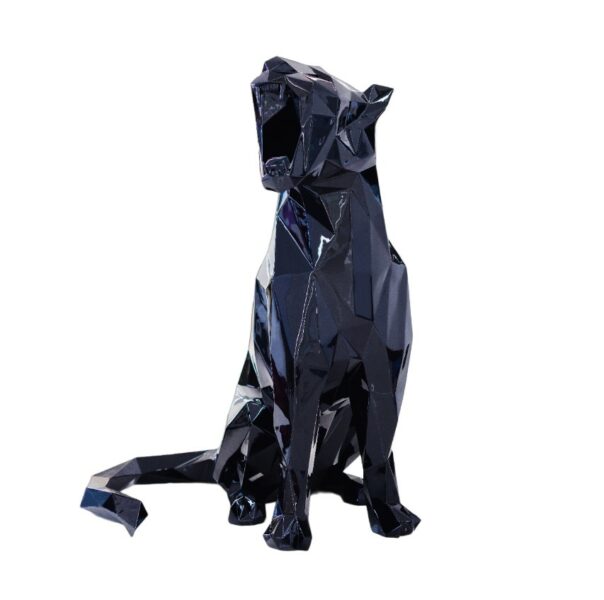 SEATED PANTHER
Metallic resin
Mauritius blue