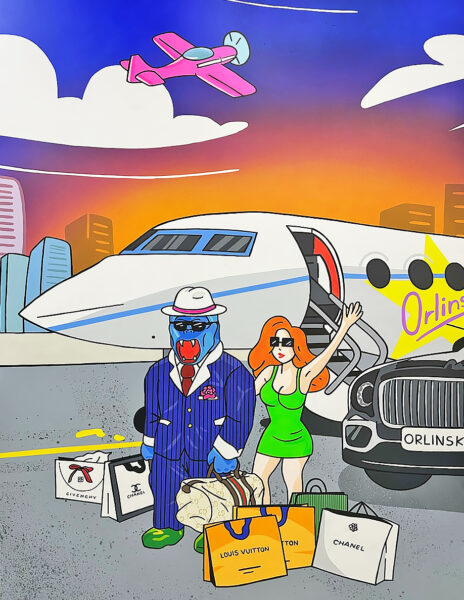 I add this model to my wishlist
Scan the QR code to preview this artwork at home !
This feature is available on Android and iOS devices.
Are you interested in this artwork?
TAG PAINTING
Richard Orlinski is famous for his moving sculptures that feel alive. So how does he manage to create movement and life on a flat surface when he paints ? He draws his iconic Kong up from the background as though he's going to tear through the canvas. He gives the legendary gorilla onomatopoeia. He creates a whirlwind of bright colors.
We offer different variants on the site, in addition to the variants already published. For the full range of colors and materials, please contact us.
Existing dimension
142x197cm
Artworks in Oil on canvas