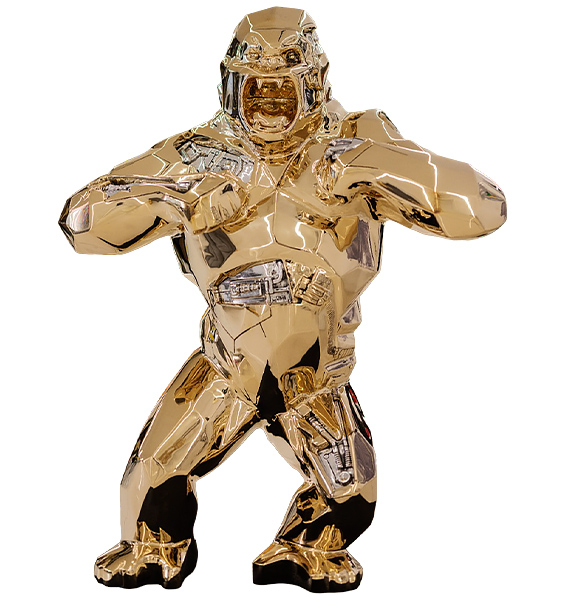 I add this model to my wishlist
Scannez le QR code pour prévisualiser cette oeuvre chez vous !
Cette fonction est disponible sur les appareils Android et IOS.
Are you interested in this artwork?
With its impressive musculature, Kong T800 looks terrifying with its oversized eye socket and open mouth. But fear aside, we're fascinated and seduced by his inlays, chiselled like precious jewels, which reveal part of the robot's mechanical anatomy. This high-precision work is reminiscent of the sculptor's knowledge of Haute Horlogerie. To amplify the contrast between the appearance of a gorilla and the reality of a machine, Richard Orlinski chose to combine two exceptional materials for the body and for the inserts of the jewel-like mechanical parts: bronze and aluminum.
We offer different variants on the site, in addition to the variants already published. For the full range of colors and materials, please contact us.
Artworks in Resin & Bronze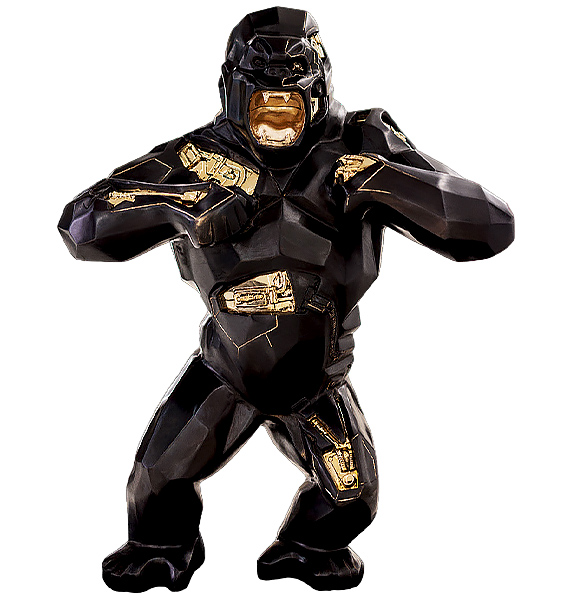 Unique piece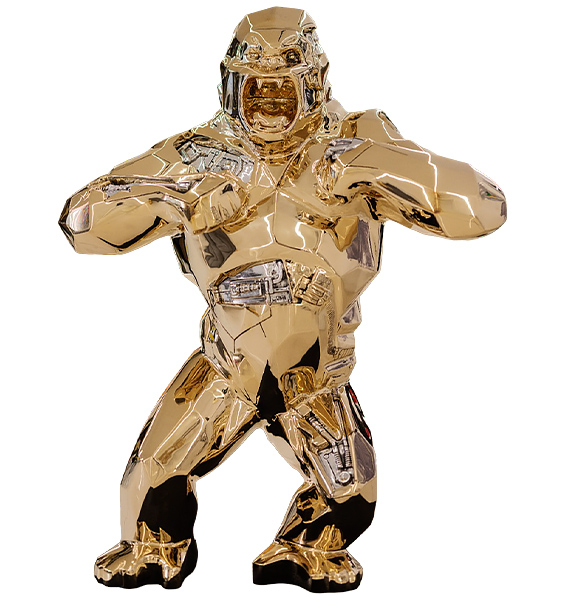 Unique piece