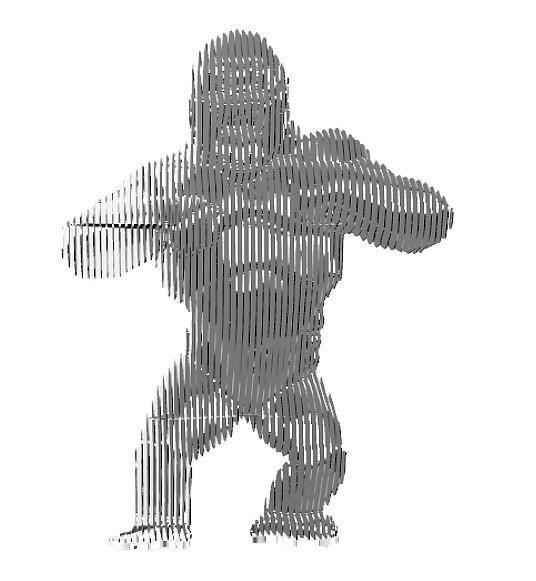 View in Augmented Reality
I add this model to my wishlist

Scannez le QR code pour prévisualiser cette oeuvre chez vous !
Cette fonction est disponible sur les appareils Android et IOS.
Are you interested in this artwork?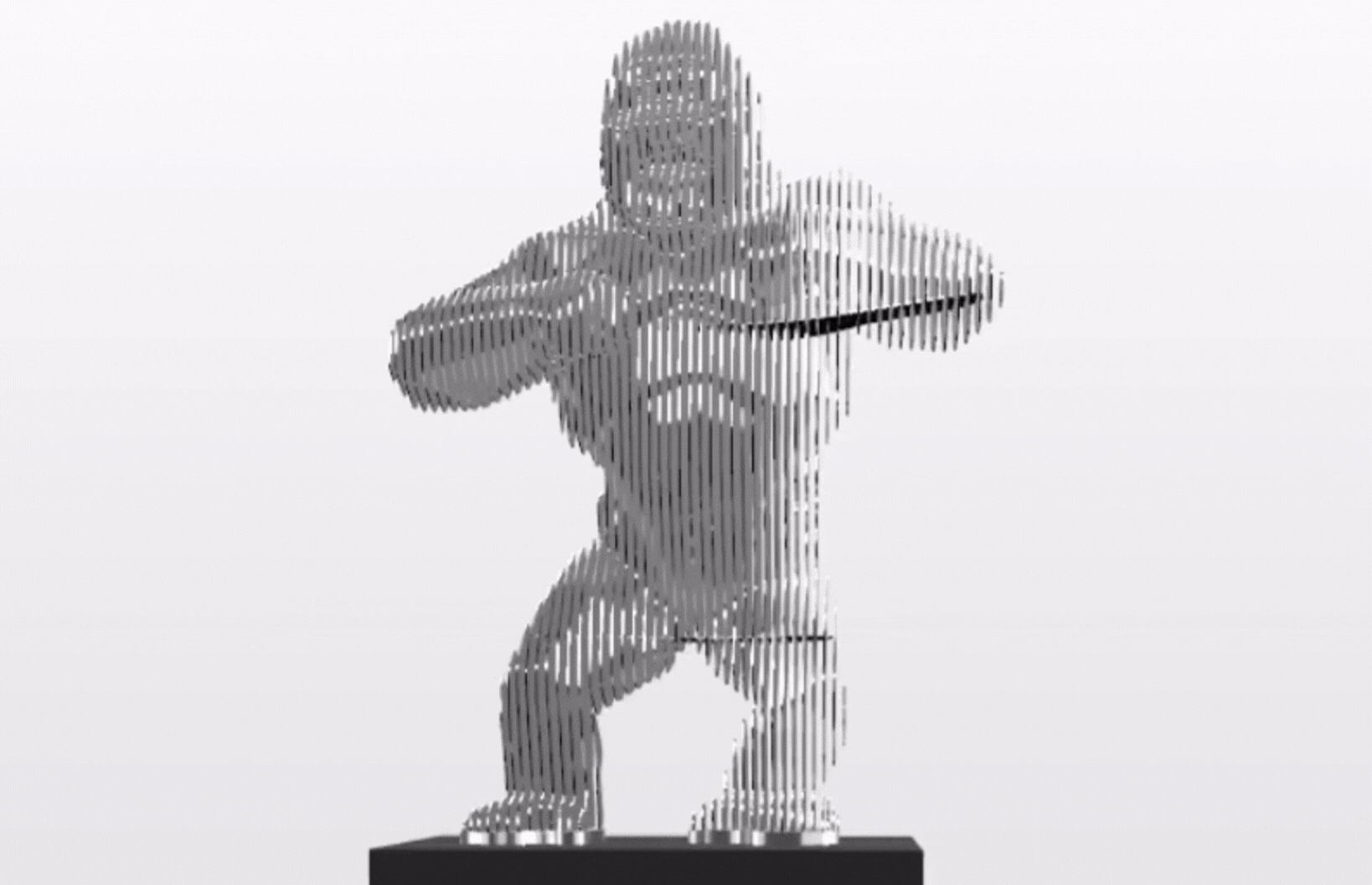 Richard Orlinski has put a new twist on Kong with a series of 105 vertical stainless steel slats sculpted with painstaking precision. 2 horizontal slats support the structure held together by invisible joints, not screws. The artist not only uses a pioneering welding technique, but also shows a different side of the sculpture depending on our viewing angle. He plays on solids and voids to show us a Kong that fades out to rise again, stronger, just by changing our position. The sculpture comes to life as we move.
We offer different variants on the site, in addition to the variants already published. For the full range of colors and materials, please contact us.
Artworks in Stainless steel