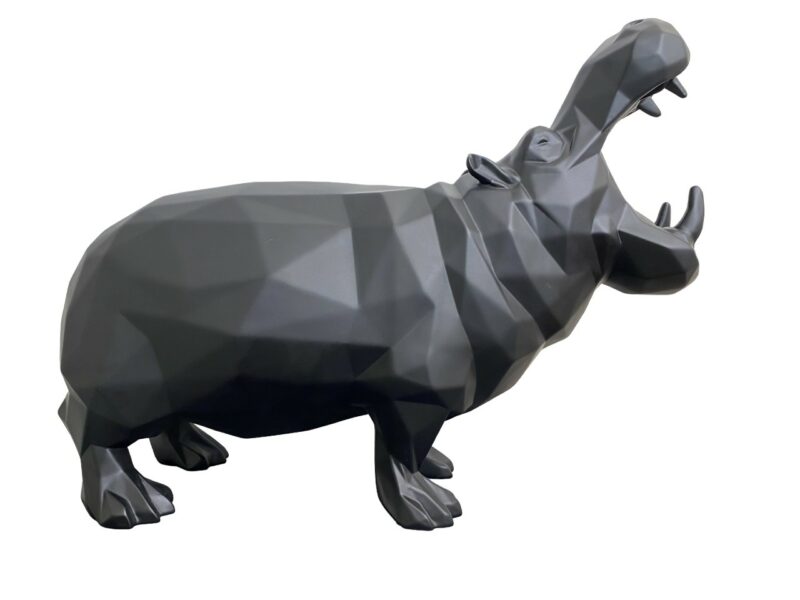 Are you interested in this artwork?
A herbivore with fearsome canines, the hippopotamus yawns before a fight to intimidate its adversary. The sculptor has conveyed its aggressive stance by giving it wide open jaws. Its stocky, creased and faceted body creates an interplay of light and shadow as a metaphor for the duality of the animal, alarming but good-natured.
We offer different variants on the site, in addition to the variants already published. For the full range of colors and materials, please contact us.
Existing dimensions
40cm / 70cm / 90cm / 120cm
Artworks in Resin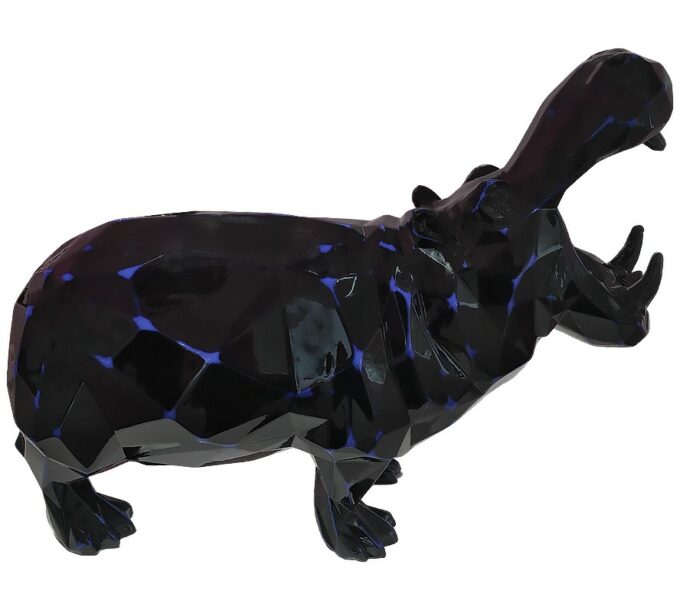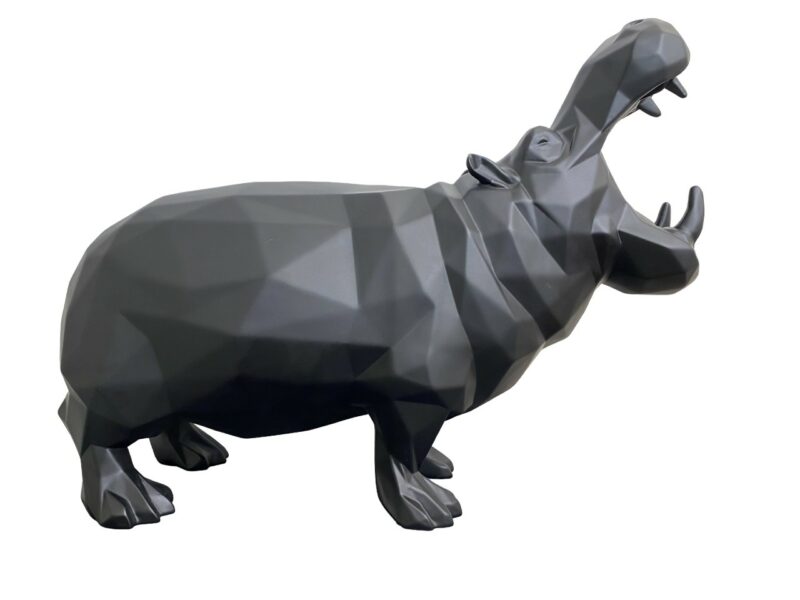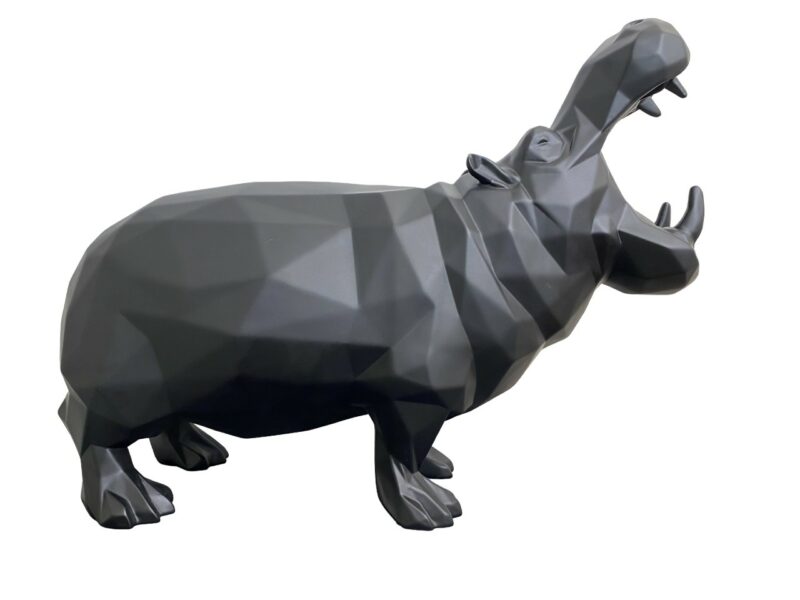 HIPPOPOTAMUS
Matte resin
Grey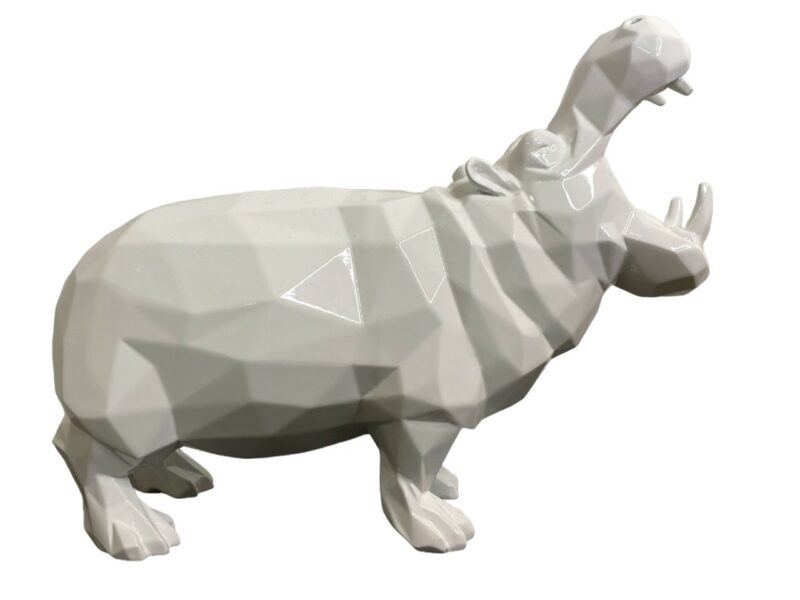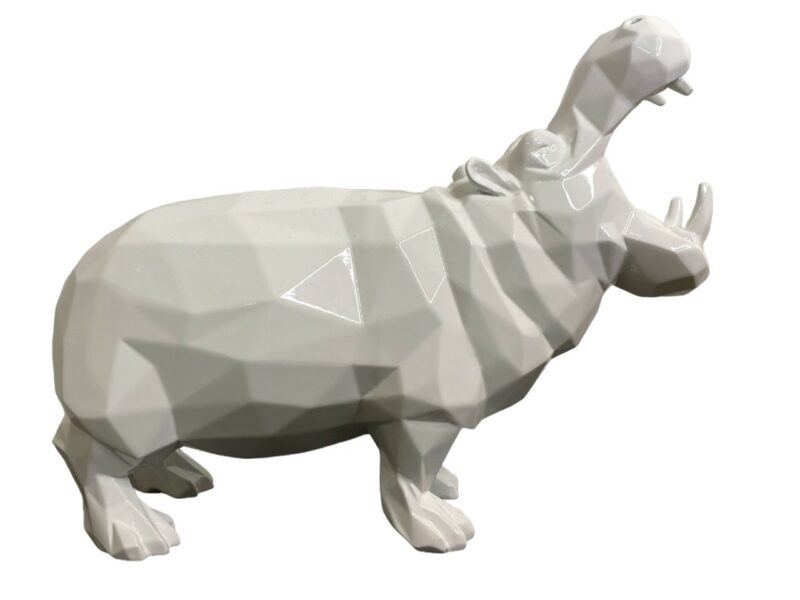 HIPPOPOTAMUS
Glossy
Brilliant white
Artworks in Tag resin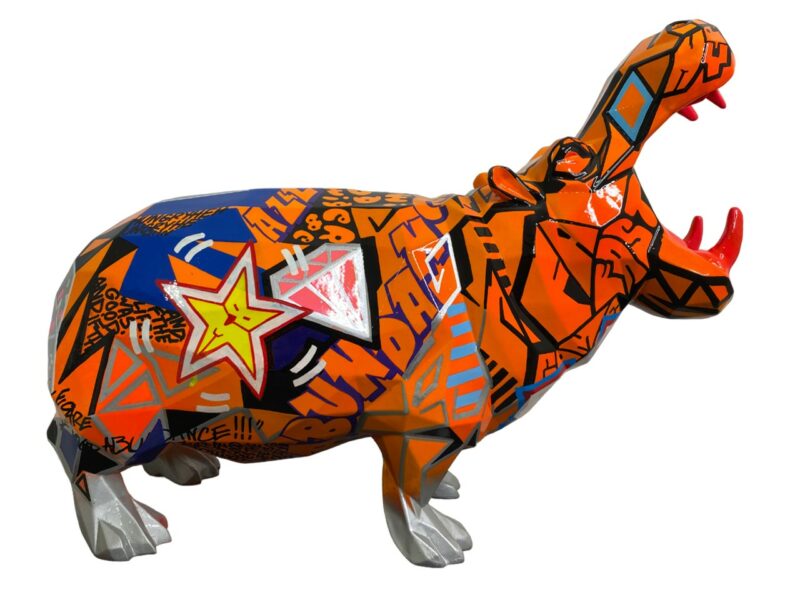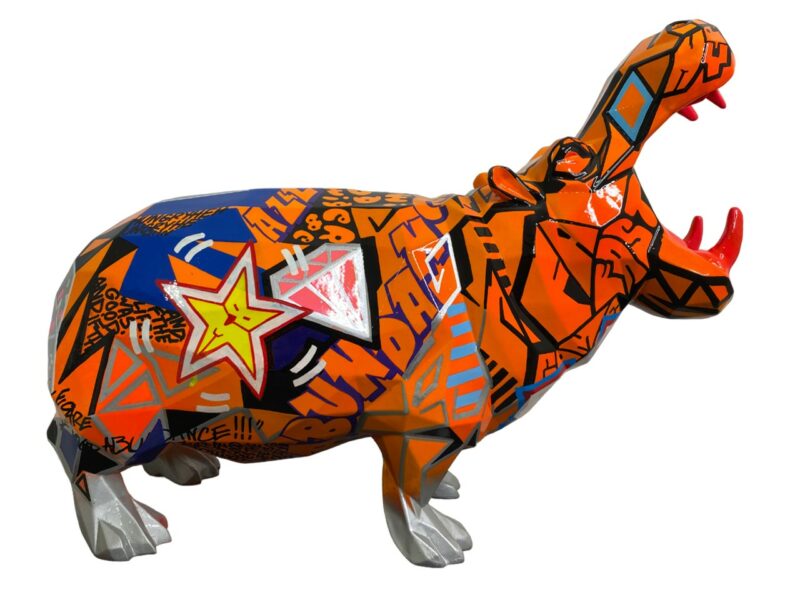 Unique piece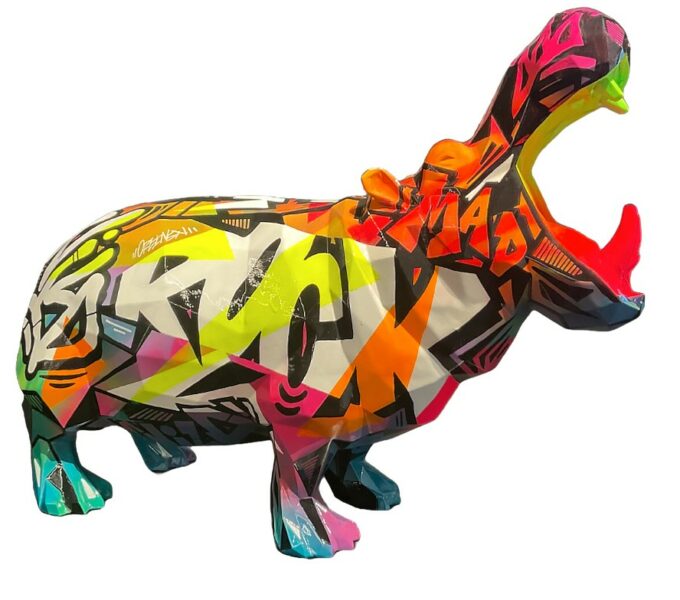 Unique piece