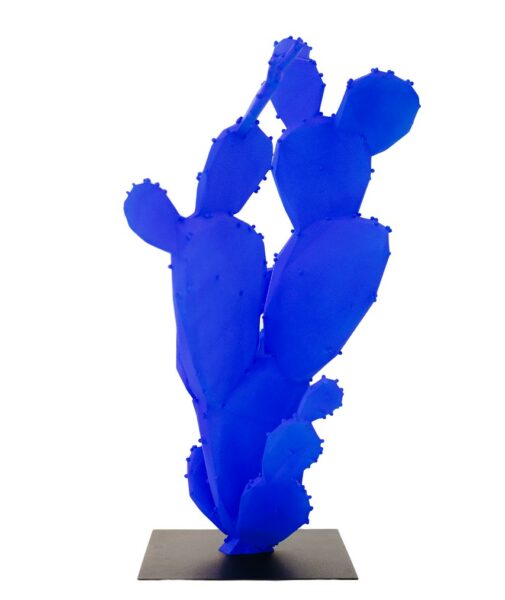 I add this model to my wishlist
Scannez le QR code pour prévisualiser cette oeuvre chez vous !
Cette fonction est disponible sur les appareils Android et IOS.
Are you interested in this artwork?
For the first time, Richard Orlinski sculpts a plant: a cactus evocative of desert landscapes. A species that fascinates him by its ability to adapt to drought and extreme heat. Richard Orlinski's cactus is striking for the harmony of its branching. Developed around a vertical axis, its branches of different sizes and inclinations cross or diverge depending on the angle of view. Smooth, flat surfaces are followed by faceted reliefs. There's nothing uniform or static about these movements… In homage to the beauty and strength of this cactus, the artist has chosen a vibrant, electric, luminous and supernatural blue.
We offer different variants on the site, in addition to the variants already published. For the full range of colors and materials, please contact us.
Artworks in Resin