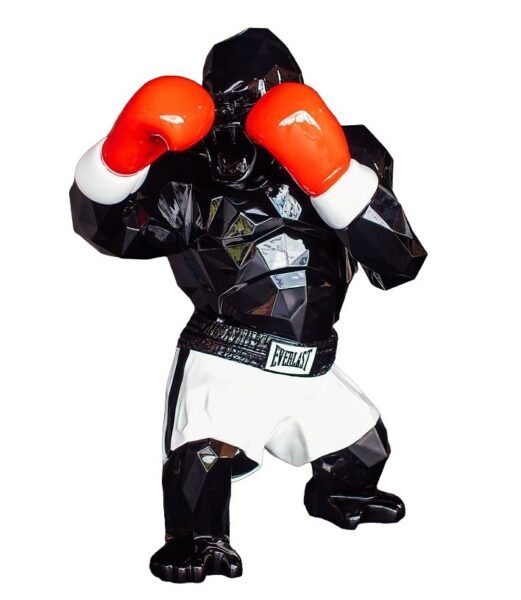 I add this model to my wishlist
Scannez le QR code pour prévisualiser cette oeuvre chez vous !
Cette fonction est disponible sur les appareils Android et IOS.
Are you interested in this artwork?
Richard Orlinski's iconic Kong pays tribute to the legendary Muhammad Ali. The faceted black Kong assumes the boxer's stance. Dressed in the famous white shorts, brandishing the red boxing gloves, he has the same sponsor, Everlast, a word that means "!Eternal!". Three-time heavyweight champion of the world, Muhammad Ali was also a defender of peace and equality between men of all colors, two values shared by the sculptor and endorsed by his Kong.
We offer different variants on the site, in addition to the variants already published. For the full range of colors and materials, please contact us.
Artworks in Resin