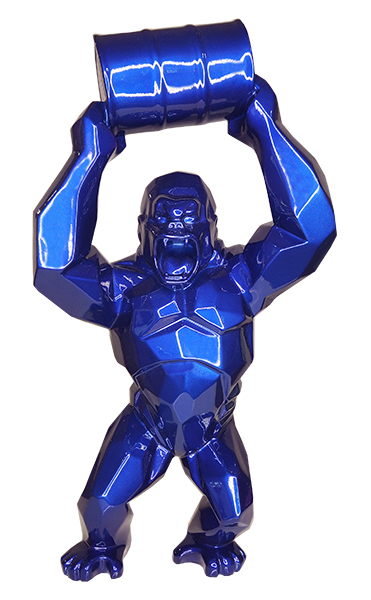 View in Augmented Reality
I add this model to my wishlist

Scan the QR code to preview this artwork at home !
This feature is available on Android and iOS devices.
Are you interested in this artwork?
Smarter than man, « Wild Kong » by Richard Orlinski throws an oil drum. The gigantic gorilla from Skull Island is a Hollywood legend that reigned over a hostile natural environment packed with prehistoric animals. It can protect species and live among them. Wild King Oil understands the dangers of pollution and uses its strength to end its plague on the planet.
We offer different variants on the site, in addition to the variants already published. For the full range of colors and materials, please contact us.
Existing dimensions
30cm / 45cm / 70cm / 85cm / 130cm / 150cm / 200cm / 400cm