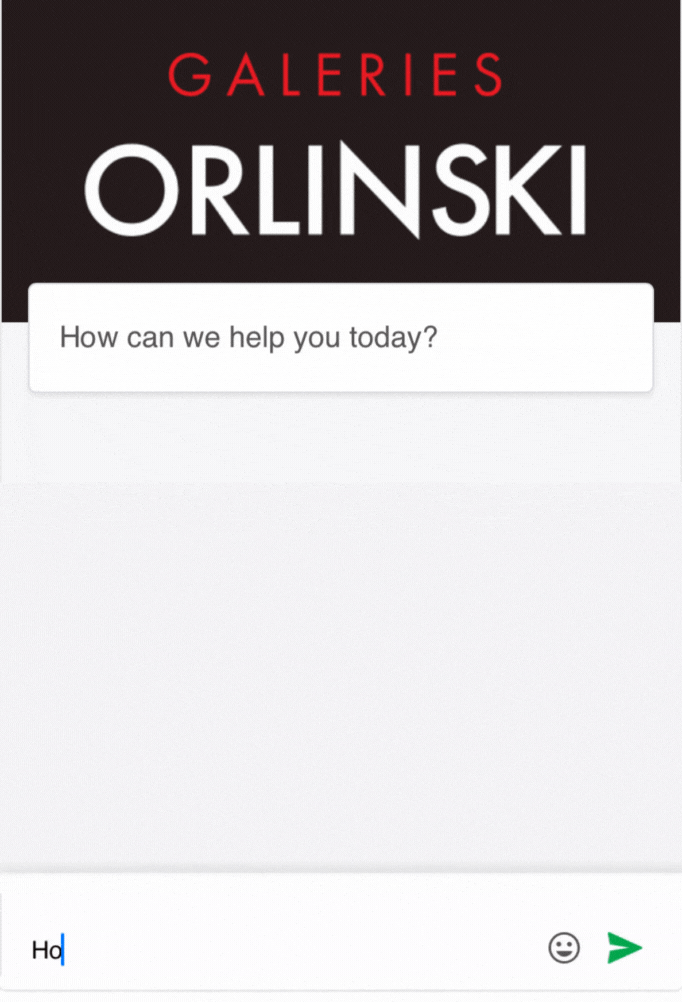 Our art sales consultants are available to answer all your questions from 11am to 8pm every day via our website.
If you need more information about a Richard Orlinkski artwork or advice, chat in real time with our art sales consultants and get instant answers!
Start a chat:
Outside of gallery hours, please fill in the contact form available in the chat and our art sales consultants will get back to you as soon as possible.