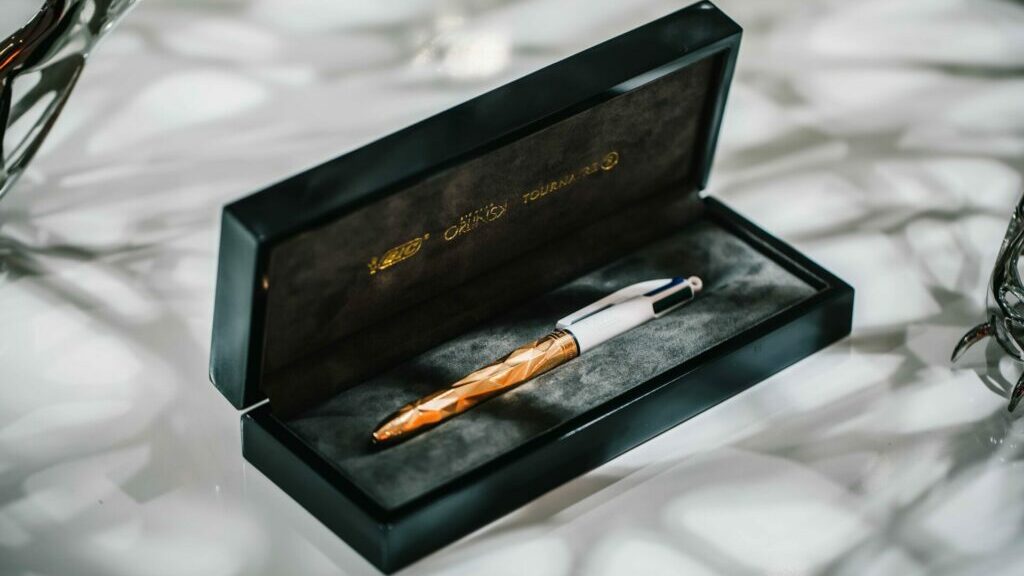 Richard Orlinski has partnered with the prestigious Tournaire House to design exceptional BIC 4-Color pens.
Tournaire is a high-end jewelry company that was founded 50 years ago by Philippe Tournaire. His jewelry is unique and made in France. Philippe Tournaire is a self-taught creator who has passed on his know-how to his son Mathieu Tournaire.
On the occasion of this exceptional artistic collaboration, and in order to preserve the exclusivity, the pens are in limited edition. The most luxurious version of the pen features 50 grams of gold and 202 diamonds!
The idea of this collaboration was born from a remark made to Philippe Tournaire about the lack of class of his 4 color BIC pen, which he had on him during a trade show. So he decided to reinvent the pen in its chic and luxurious version.
We can see the emblematic signature of Richard Orlinski by the facets, true DNA of the artist