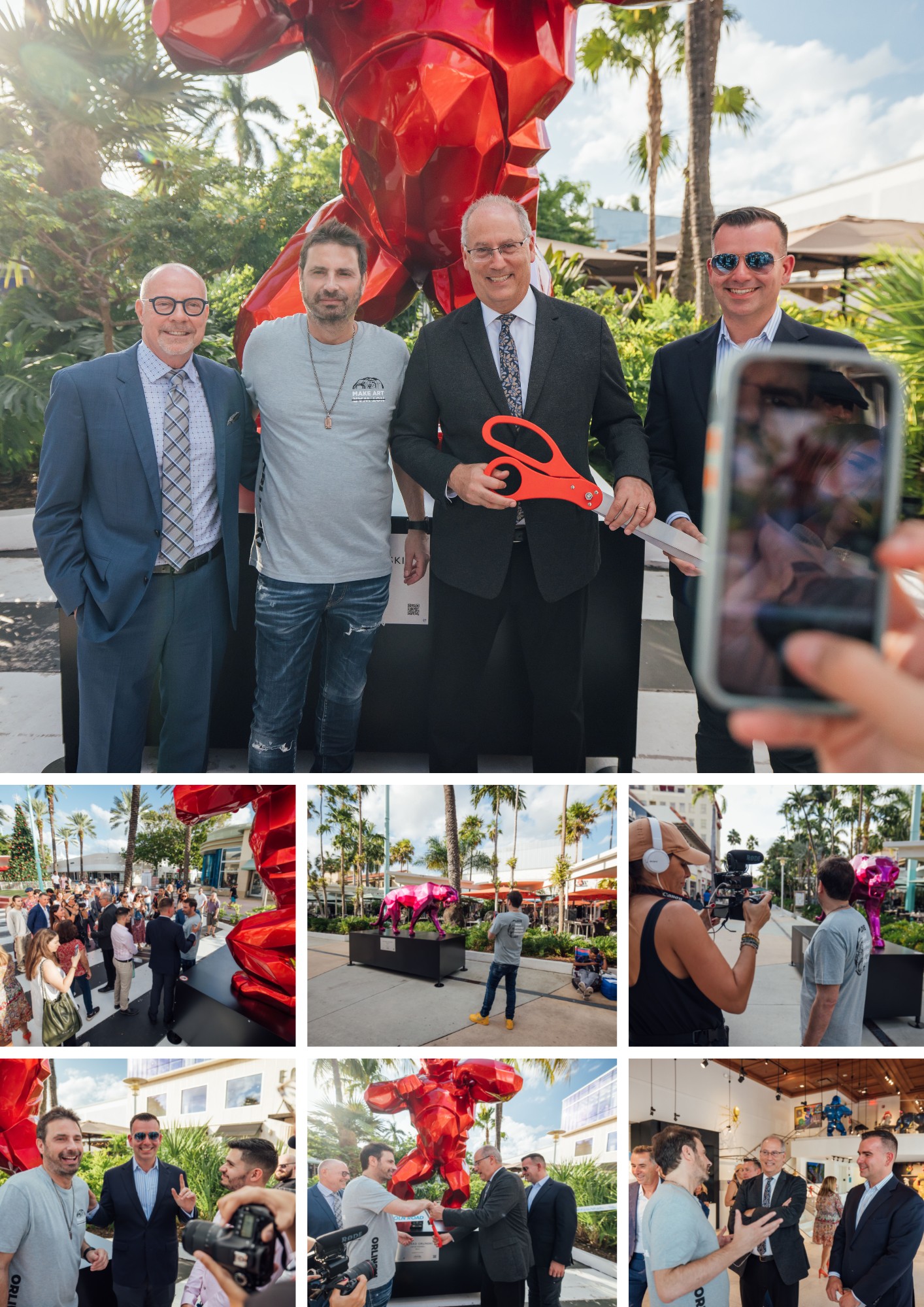 « Since my beginnings, my ambition has been to bring art where it is not expected »

Richard Orlinski
This Tuesday, November 29, under the blazing sun of Miami Beach, the sculptor Richard Orlinski inaugurated his new exhibition of monumental works in the presence of Dan Gelber, Mayor of Miami South Beach and Lyle Stern, President of Lincoln Road!
After the ribbon cutting, the artist spoke to the local press who are welcoming this exhibition with fervor!
The artist then went to his new home, just steps away from his monumental works, to share a special moment with his guests.
They are mentioning us: