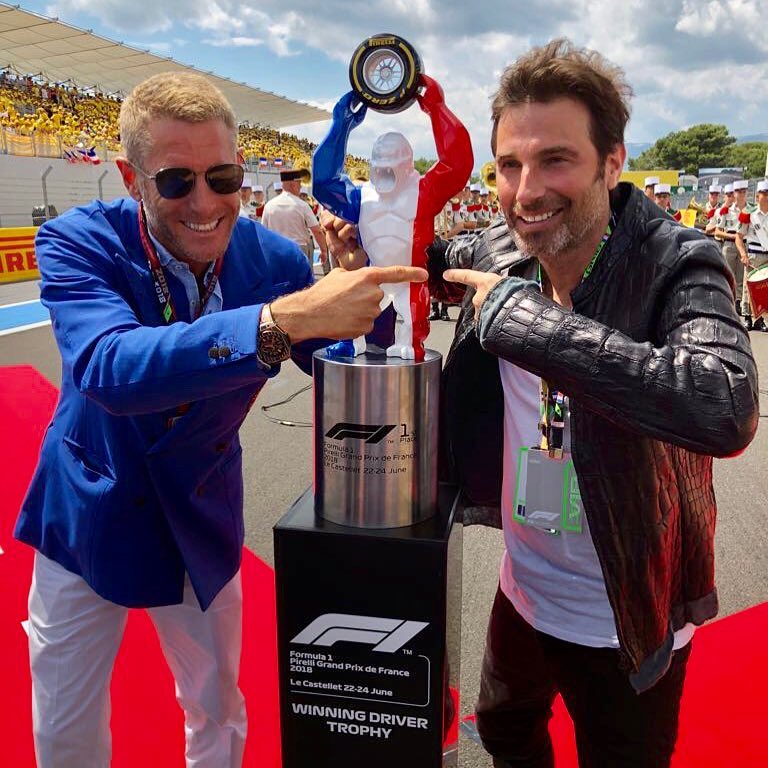 This Saturday, June 18, 2022 took place the 60th French Grand Prix on the historic circuit of Paul Ricard. During this event, the F1 cars were honored on the circuit. On this occasion, the famous monumental sculptures of Richard Orlinski were exposed.
During the event, the spectators of this circuit were able to discover the immense sculptures which represent the work of Orlinski around the theme "Born Wild", a mixture between the civilized world and its codes and the more instinctive animal world. This subject is also particularly well exploited in his works such as the polar bear, the "Wild Kong" or the pearly panther.
The most observant visitors will also notice Romain Grosjean's helmet, also signed Orlinski.
The sculptures were on display for a few days before being transported to the artist's studios for another exceptional exhibition.